Foaming Shower Gel
Foaming Shower Gel
A revolutionary bathing gel that lathers beautifully to clean and rejuvenate your skin.
Regular price
Rs. 423.00 INR
Regular price
Rs. 565.00 INR
Sale price
Rs. 423.00 INR
Unit price
per
Sale
Sold out
25% OFF
Ayurvedic Authentic Product - 200 ml / 6.76 fl oz
---
NatureCode Foaming Shower Gel lathers brilliantly and provides a comforting bathing experience. The shower gel is infused with the finest ingredients like Aloe Vera and Rosemary  that gently cleanse the skin and make it soft and supple. Gentle and hydrating, the Shower Gel is the perfect way to make the skin feel rejuvenated and clean during and after the bath. With an effective cleansing formula, the Shower Gel makes the skin feel thoroughly cleansed and flawless. Its calming aroma elevates the mood and awakens the senses. With this fabulous shower gel, give the skin the pampering that it needs!
Benefits
The Foaming Shower Gel is enriched with the goodness of AloeVera, Neem, Rosemary and Wheat germ. The Neem extract cleanses the skin and helps the skin get rid of impurities. The remarkable Aloe Vera Extract replenishes the moisture of the skin and nourishes it. The Rosemary Oil refreshes the skin and makes it glow within. The Wheat Germ Oil is an elixir for the skin and effectively treats dryness and makes the skin look youthful. NatureCode foaming shower gel bottles up the brilliance of nature's gifts to provide the skin the comfort and love that it deserves.
Application Ritual
Take a small amount of shower gel and form a rich lather. Apply it to the body and wash thoroughly with water. It can be used with a loofah as well.
AM & PM Daily . It can be used daily while taking a shower.
Apply a mild moisturizer and SPF after the shower for the best results.
Friends
For all skin types
Apply a mild moisturizer and SPF after the shower for the best results.
Ayurvedic Proprietary Product
For external use only
Offers
1. Get 10 % off on orders above Rs 699 /-
2. Extra 5% off on prepaid payment
View full details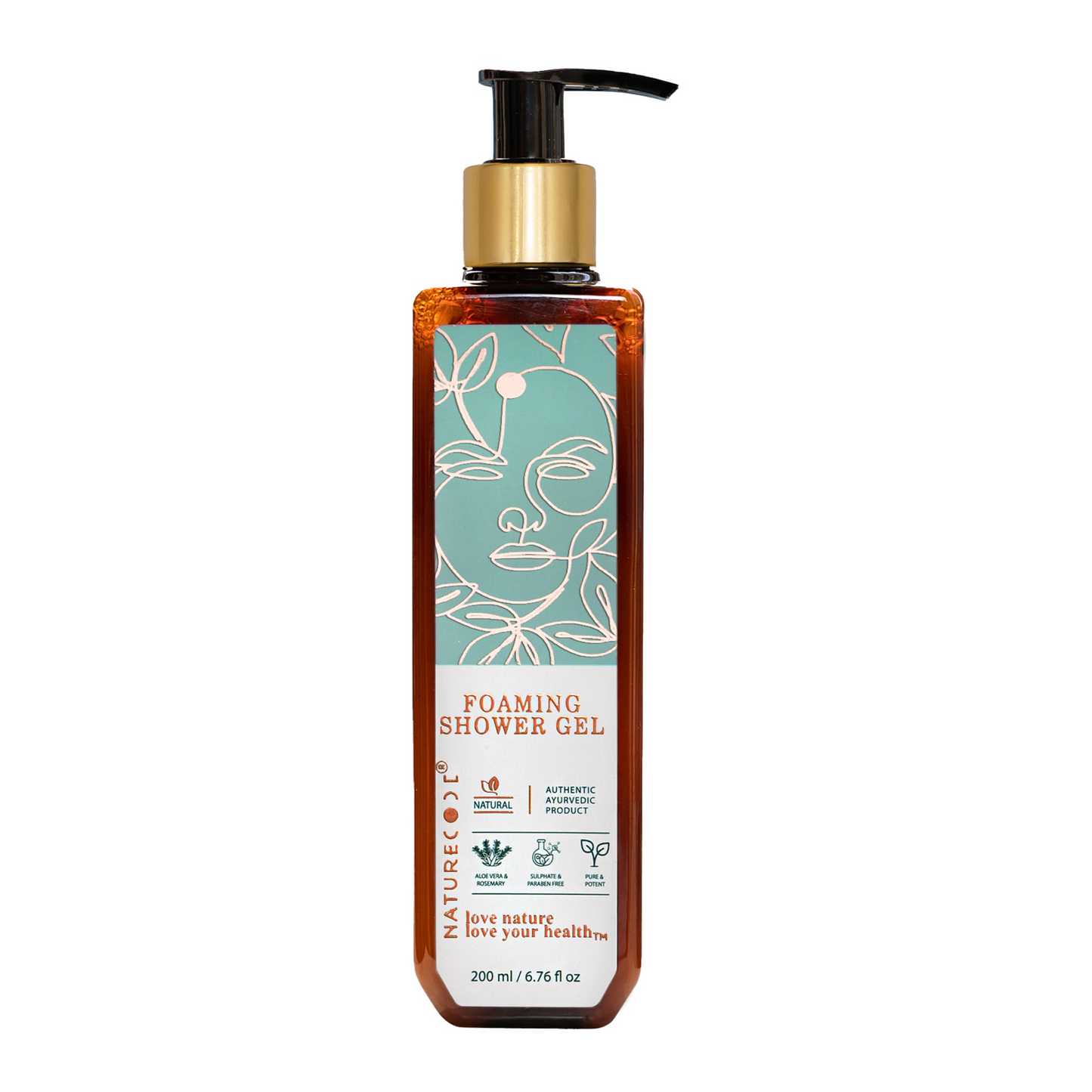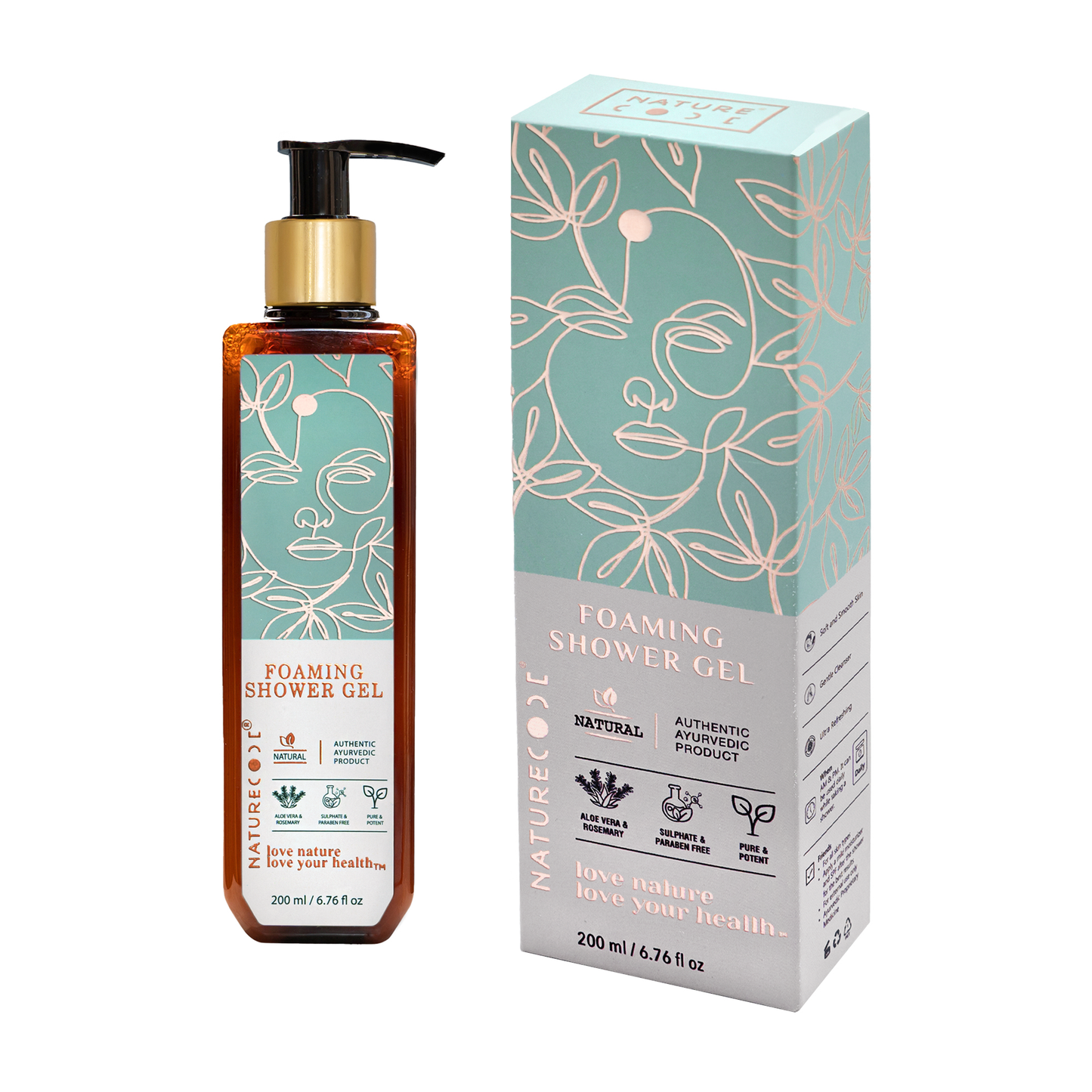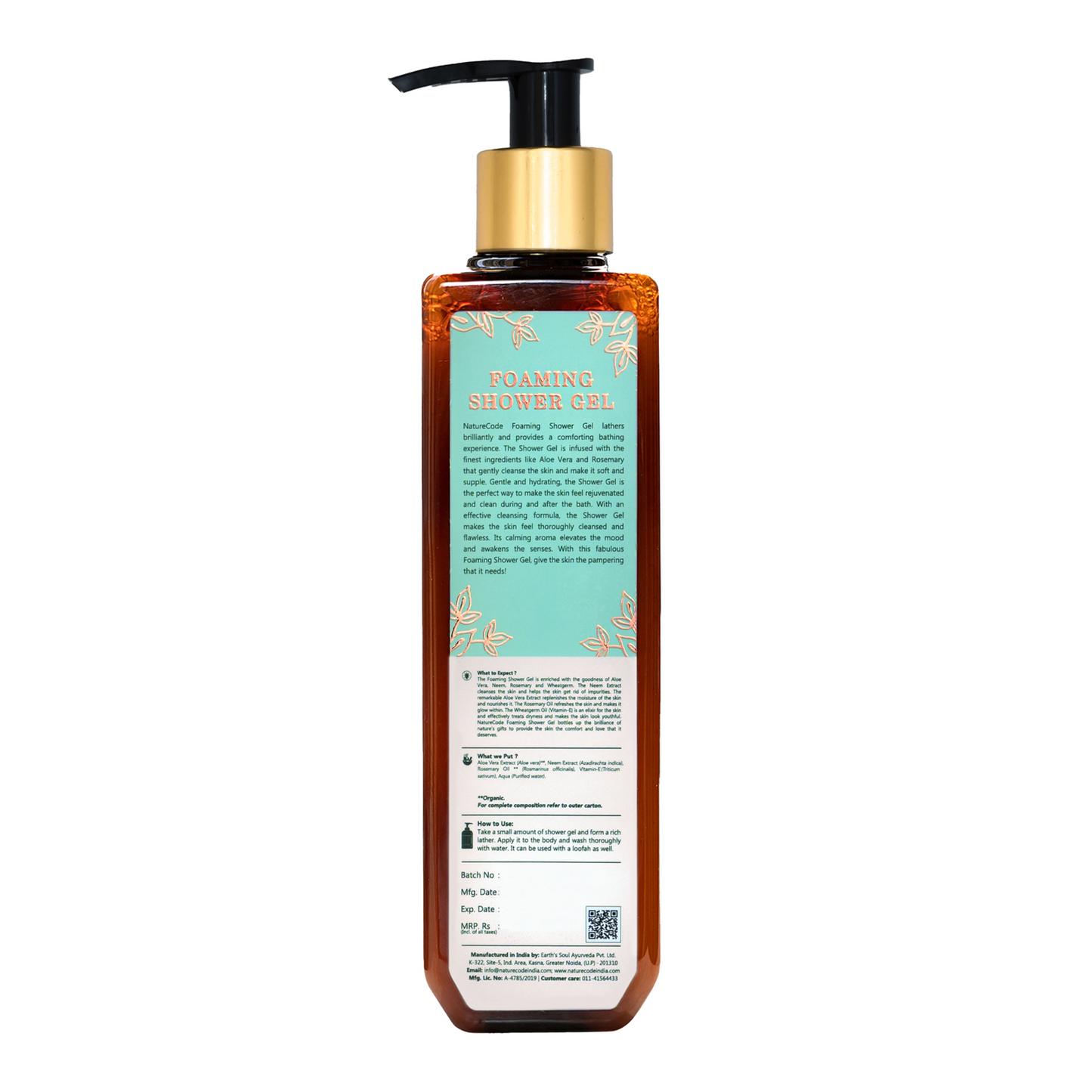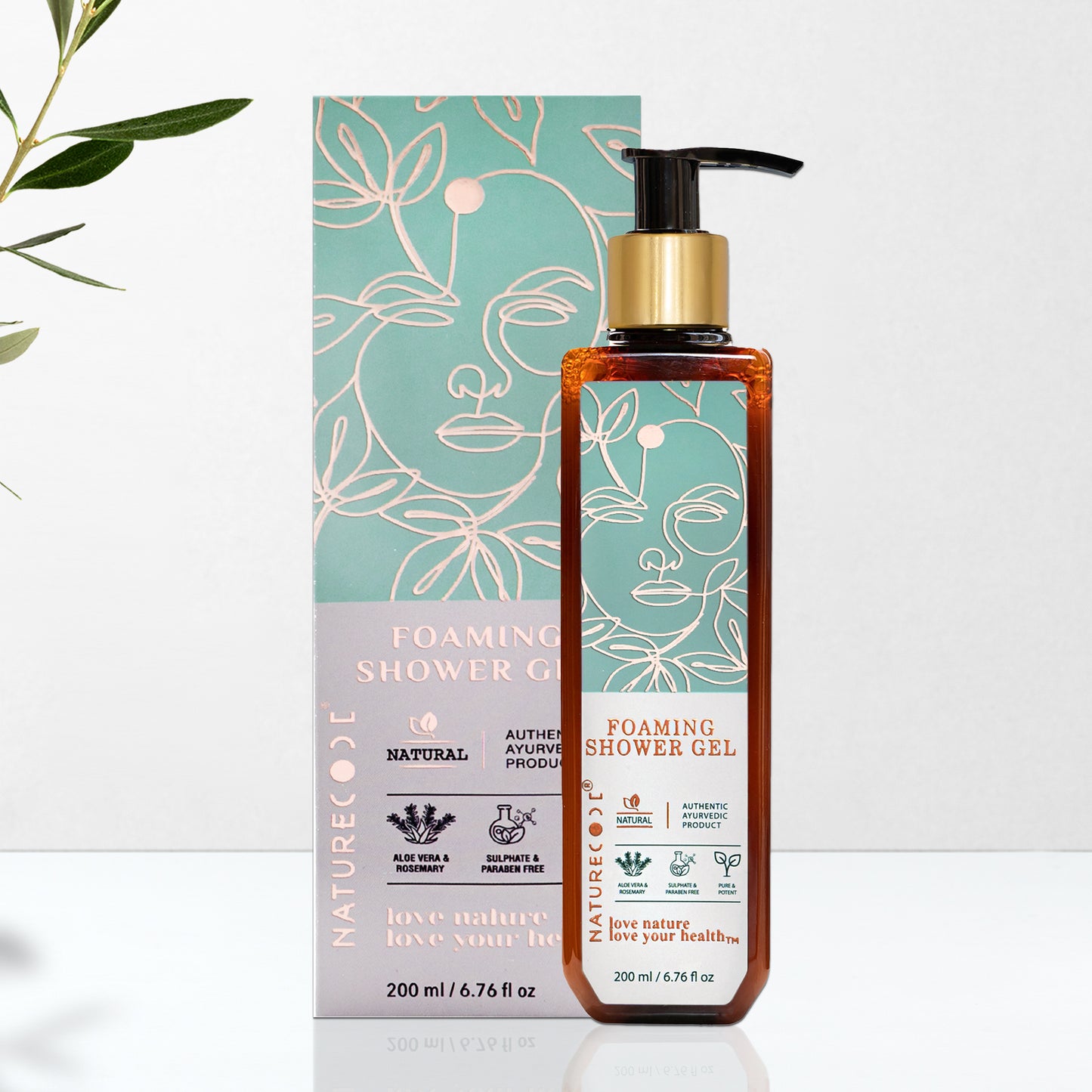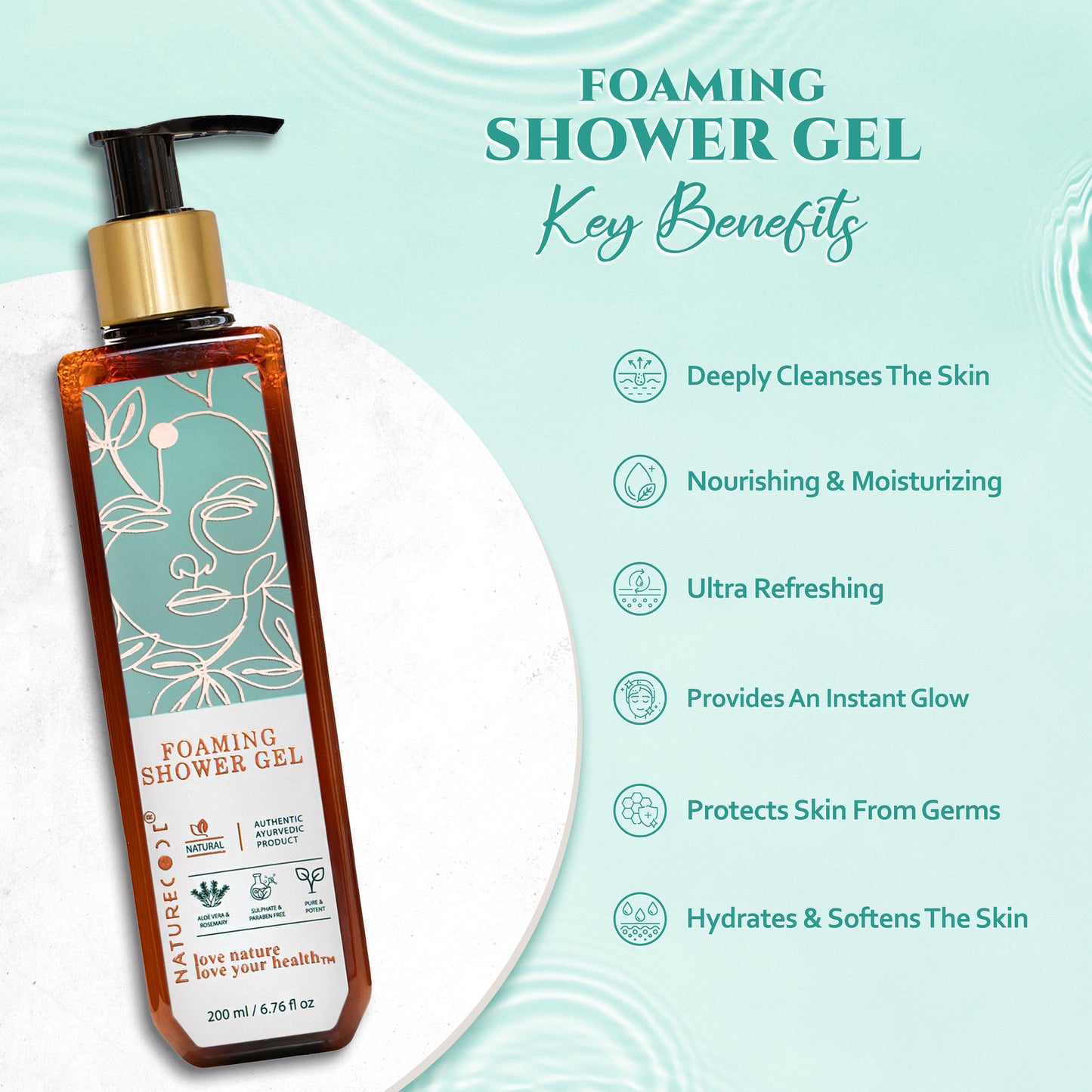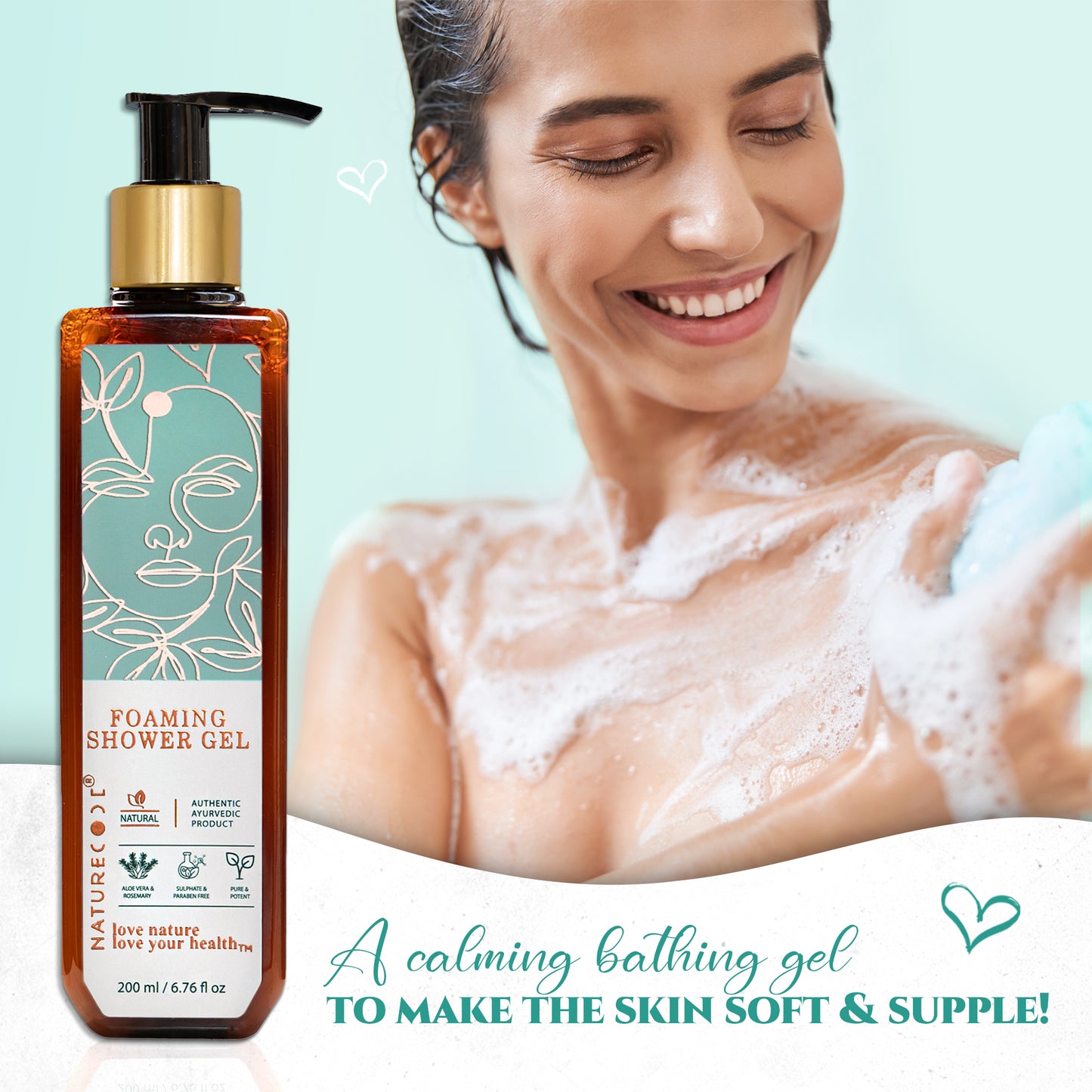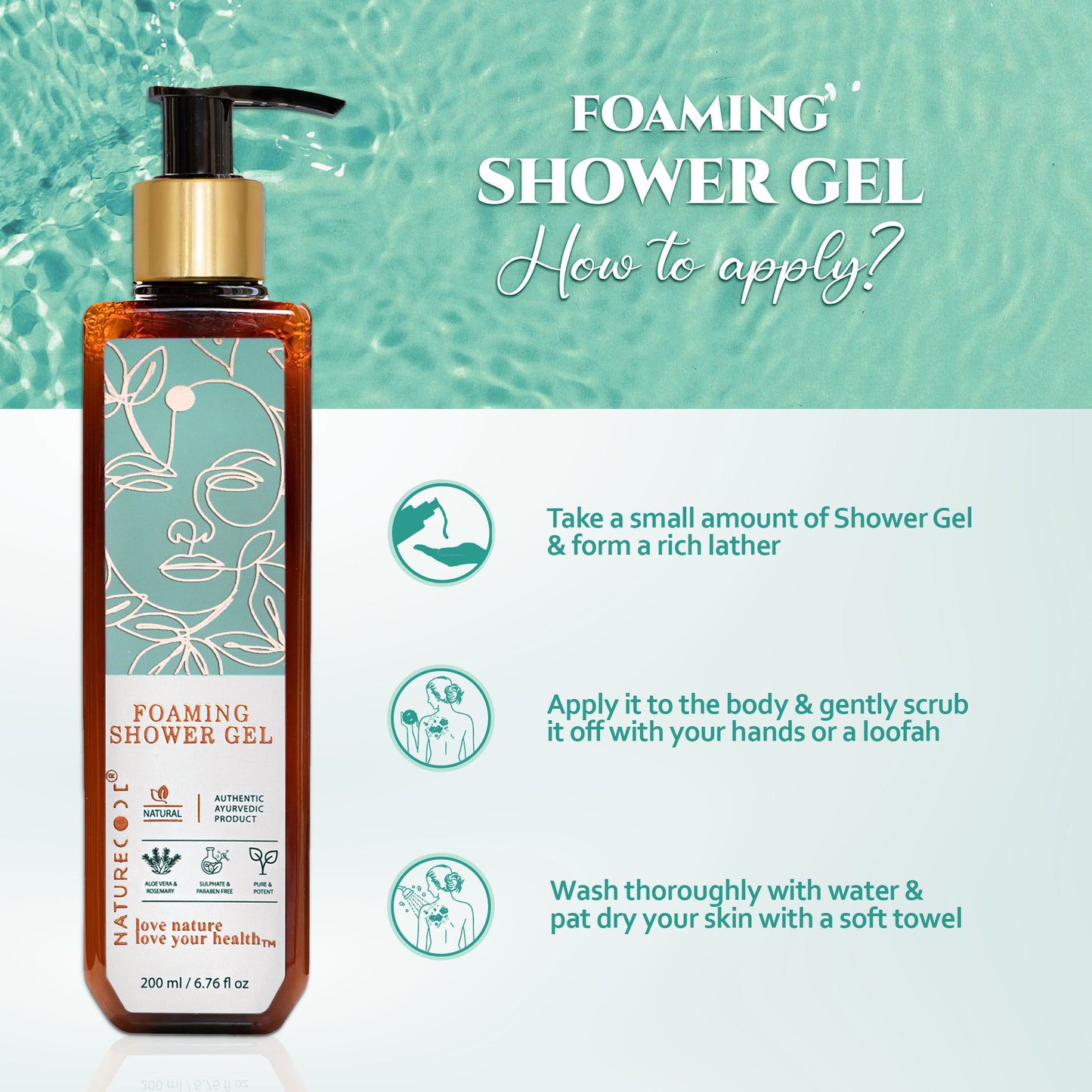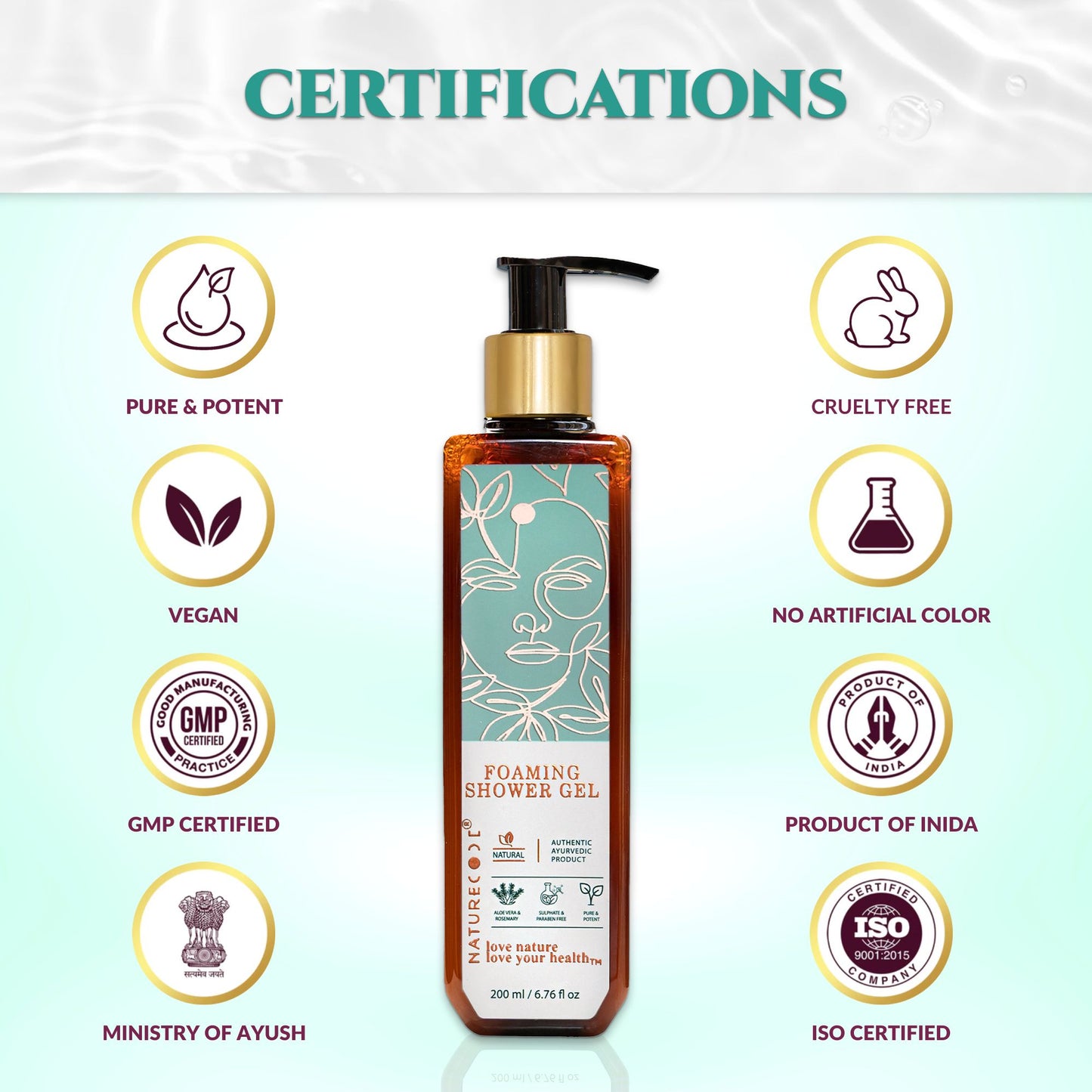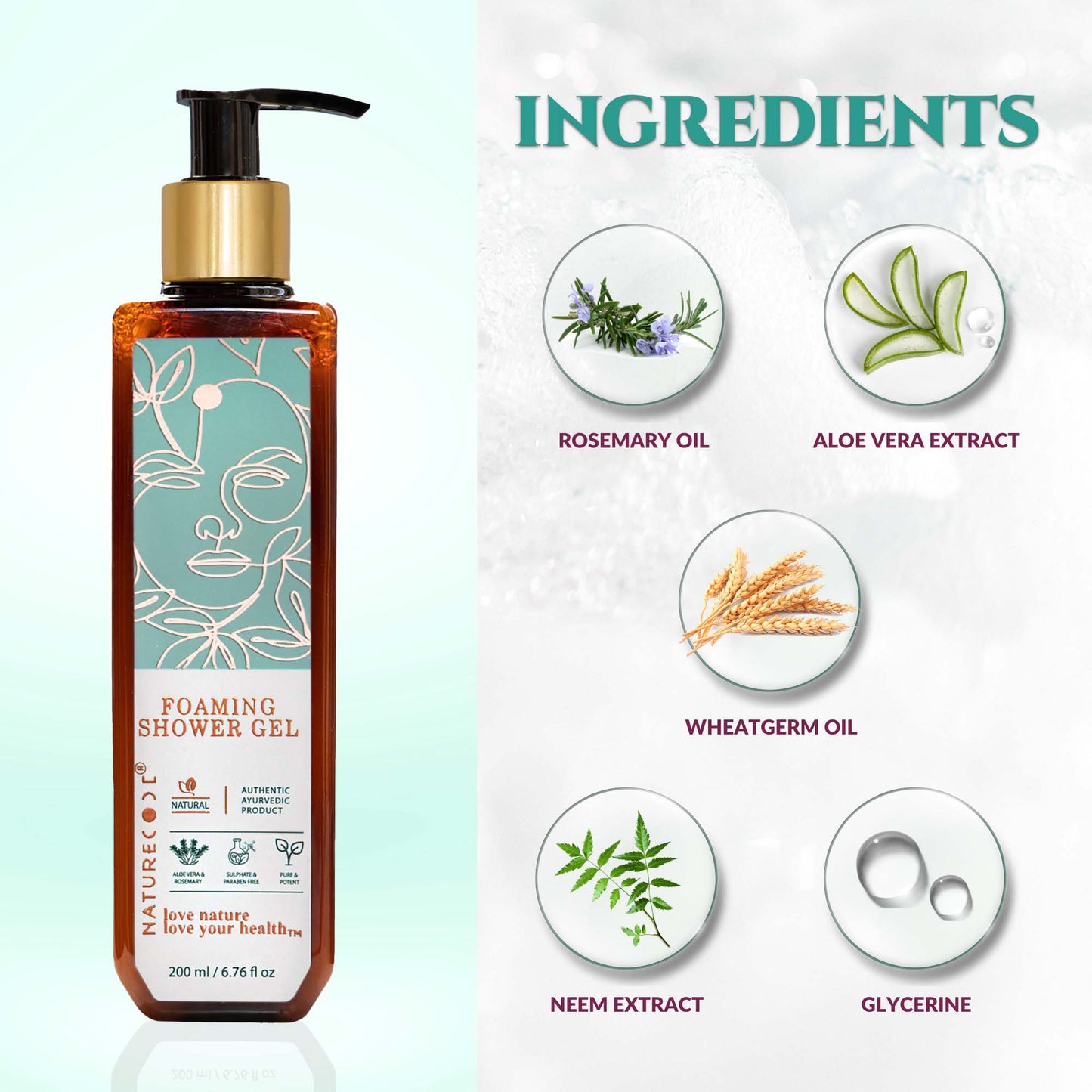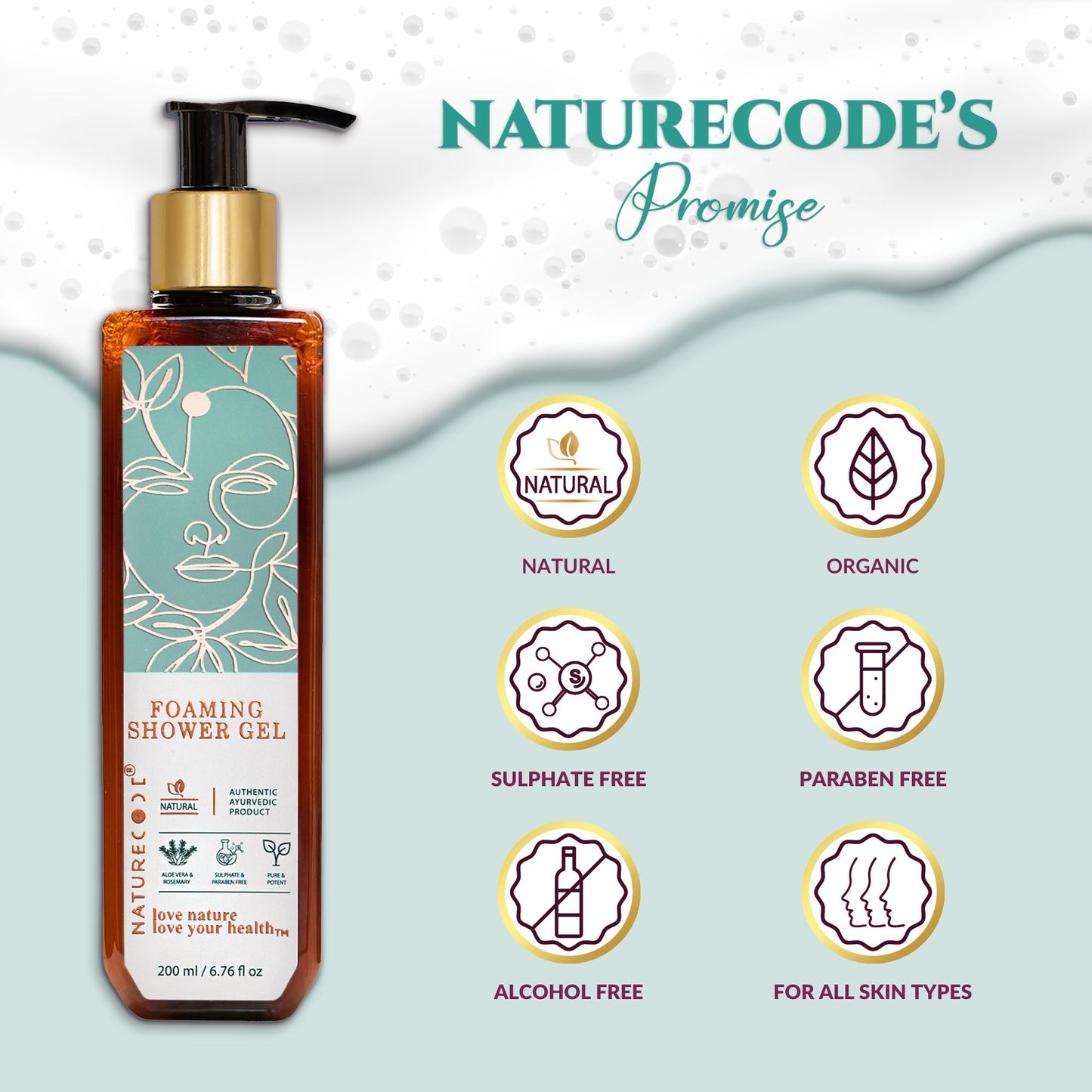 Good
Smell is nice but not more lethargic and smell doesn't last long
I have not received your gel
I have not received your gel yet. Lots of time i received message from courier but nobody came here. Thanka
Reviews
It has a really mild fragrance of this foaming shower gel and the lather is superb ...it has all the natural ingredients without any harsh chemicals in it
Good
Smell is nice but not more lethargic and smell doesn't last long
I have not received your gel
I have not received your gel yet. Lots of time i received message from courier but nobody came here. Thanka
Reviews
It has a really mild fragrance of this foaming shower gel and the lather is superb ...it has all the natural ingredients without any harsh chemicals in it
Happy Customers